2 x 1,000,000L Fire Retention Tanks
Location: Bungendore
The scope of this job was to vacuum clean the sediment from the bottom of 2 x 1,000,000L fire retention tanks, without decommissioning them.  This job was to be undertaken by dive cleaning the tanks and due to the scale of this task, we teamed up with the HDSA Group (Hope Diving Services Australia Pty Ltd).
There was a lot of paperwork to be done, as well as measures put in place to ensure the safety of the team and divers prior to the commencement of this job.  We all passed scrutiny and were allowed entry to the site, and with the knuckle boom and rescue kit in place the divers donned the wetsuits, harnessed up and undertook the mammoth job at hand.
We were able to isolate each tank for cleaning, which meant we could leave the other one fully operational, therefore keeping the fire-fighting system functional in case of fire.
Our thanks to the boys from The HDSA Group for their assistance with this job.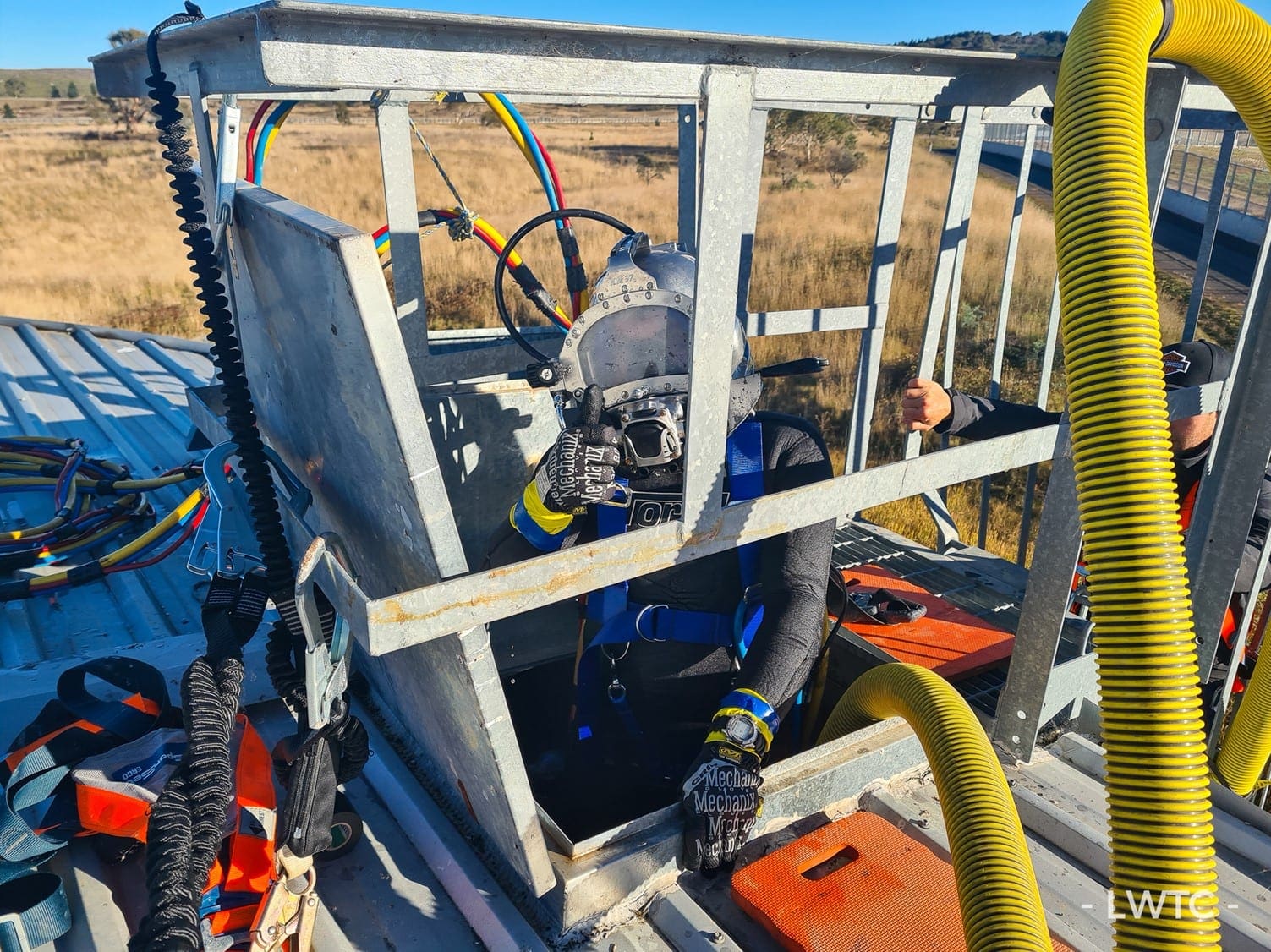 Contact Us Today!
Based in NSW, servicing the corridor between The Hawkesbury and The Snowy Mountains, including the ACT