Installation of Liner – Beneath Apartment Building
Location: Kingston, ACT
We were contacted about a leaking water tank that was located underneath an apartment building in Kingston, ACT. The building was only new, but the water tank was leaking into the underground carpark and causing major problems.
There were a couple of options that were being looked at, one being to paint a membrane on the walls and floor of the water tank and the other was to install a liner.
The whole process had to be approved by the body corporate, who kept switching backward and forwards between the 2 options, they even had the water tank pumped out to Xray it for further investigation, but eventually they decided to put their faith in us and go with installing the liner.
A custom liner was manufactured, with custom flanges also being machined to seal around the existing pipe work.  With the tank measuring 14.5 x 8.5 x 2.4h, it was the biggest, and first rectangular tank that we installed a liner in.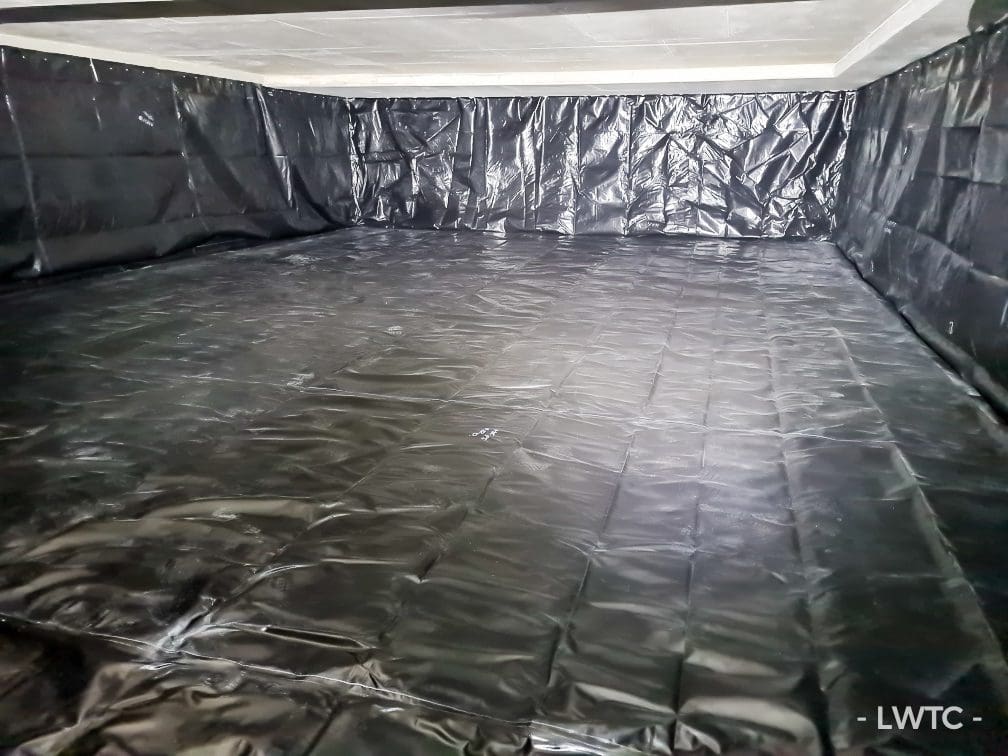 Contact Us Today!
Based in NSW, servicing the corridor between The Hawkesbury and The Snowy Mountains, including the ACT