Commercial & Domestic Tanks
It is recommended by the Australian Department of Health that water tanks be inspected every 2 – 3 years to check for accumulation of sediment which can lead to harmful bacteria building up and possibly causing vomiting, stomach cramps, diarrhoea among other health issues.
Over time sediment builds up in your water tank and this is what we call sludge.  Sludge is usually made up of organic matter consisting of leaves, dirt, critters…dead or alive, and their faeces etc, which ends up settling as a biofilm on the bottom of your tank, creating a perfect haven for bacteria.
It is important to ensure that the water collected in your tank remains clean and contaminant free, especially if you use it for washing, cleaning and most importantly cooking and drinking.  Proper cleaning and maintenance of your water tank not only helps keep you and your family healthy, it also helps to extend the life of your pumps, water filters and household appliances that are plumbed into your water tank.
When your water becomes contaminated, there is a very real health risk, and without regular inspections it isn't until you become ill or notice the water discolouration and/or odours, that you know that your water tank is due, or overdue for a clean.
We clean all types and sizes of water tanks, residential, domestic and commercial using a range of vacuum heads dependent on the job requirement.   Using an underwater camera and monitor means there is no guess work involved, along with remote start/stop and full throttle control on our pumps, we can ensure a complete and efficient clean, with minimal water loss.  We can clean your water tank while it is full, or it can have as little as 2½ foot of water in it, the amount of water you can expect to lose depends on how dirty your water tank is, but generally you will only 1 to 1½ feet of water during the cleaning process.
Our aim is to clean your water tank with minimal disturbance and water loss by using the latest equipment available.  We can also advise you on any maintenance required for the upkeep of your water tank.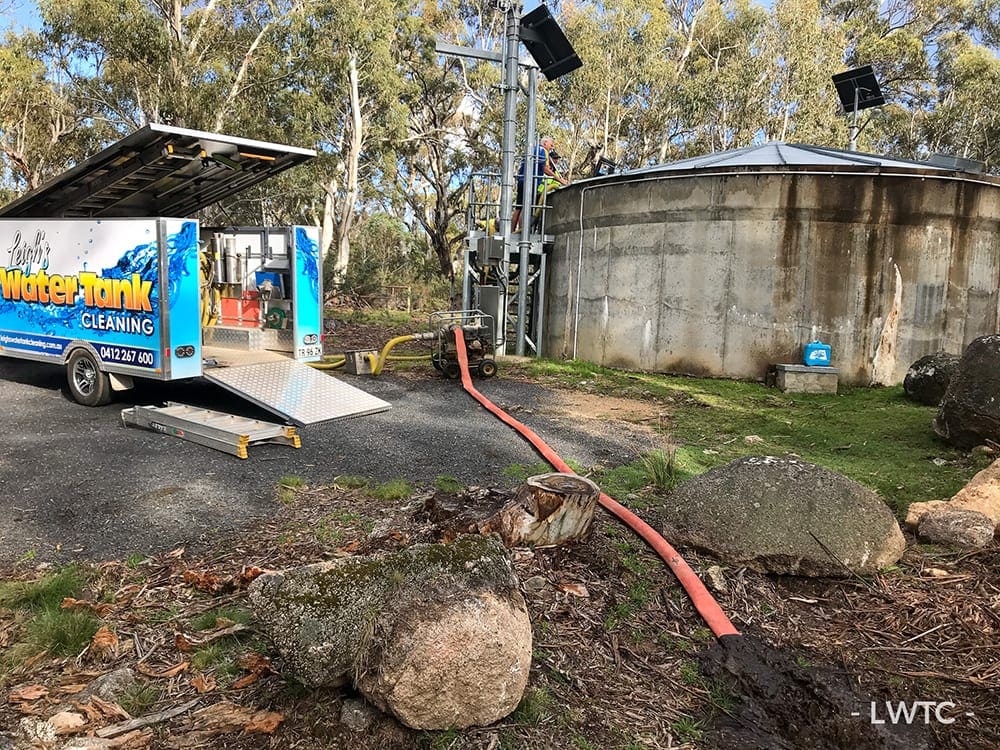 Sawpit Creek – Kosciuszko National Park
Dirty Water – Corrugated Water Tank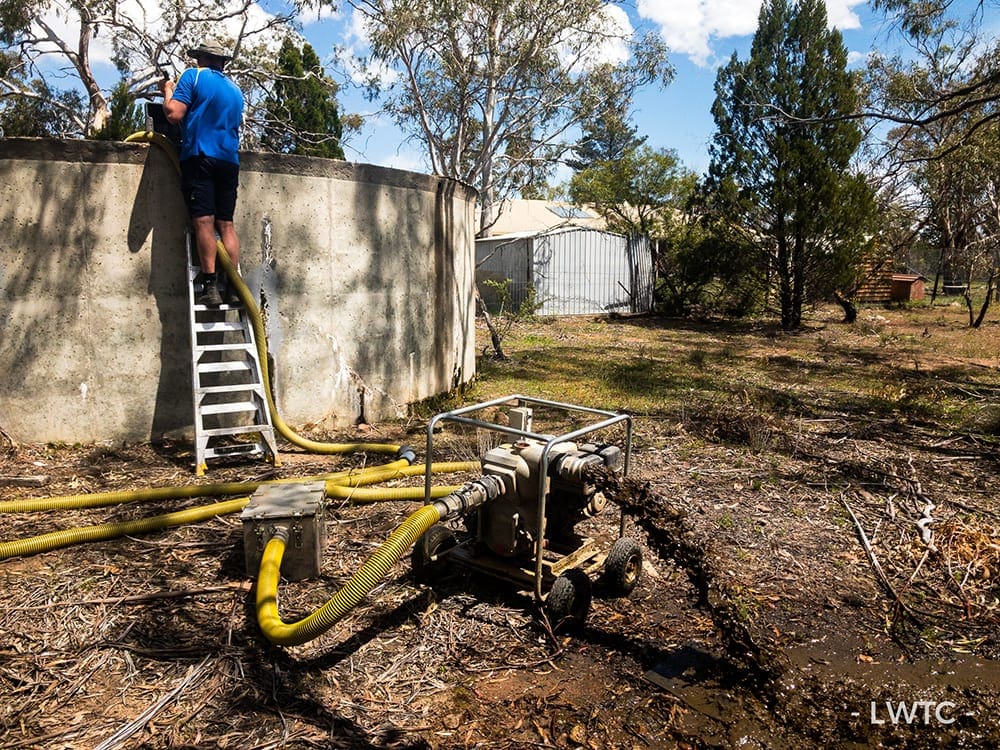 Water Tank Cleaning – Binjura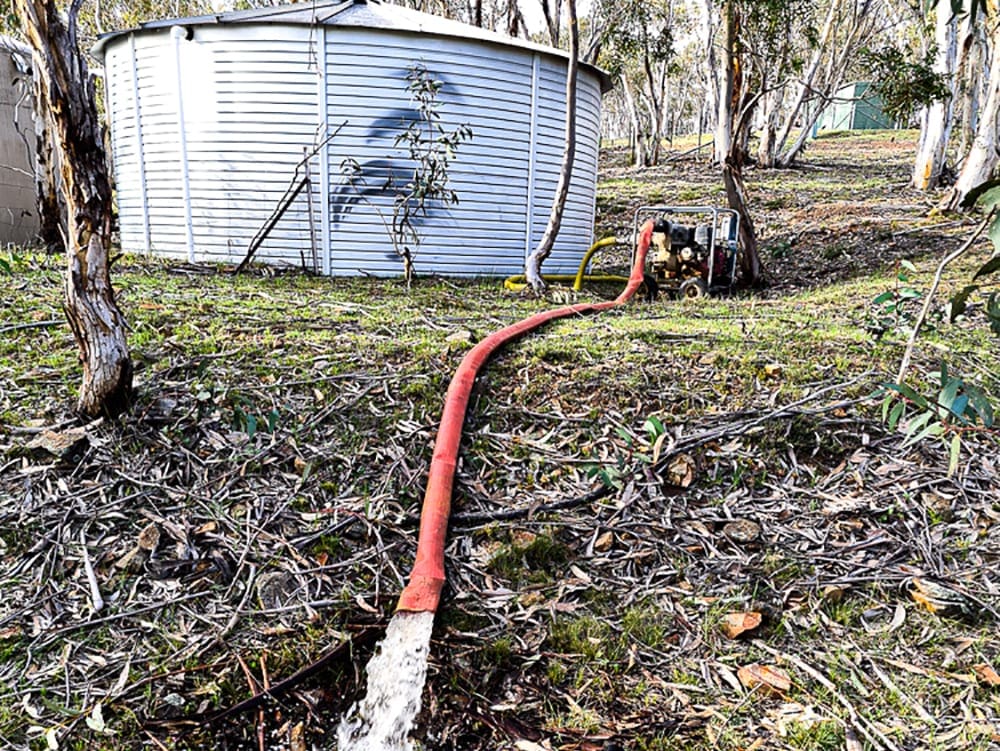 Clean Water – Corrugated Water Tank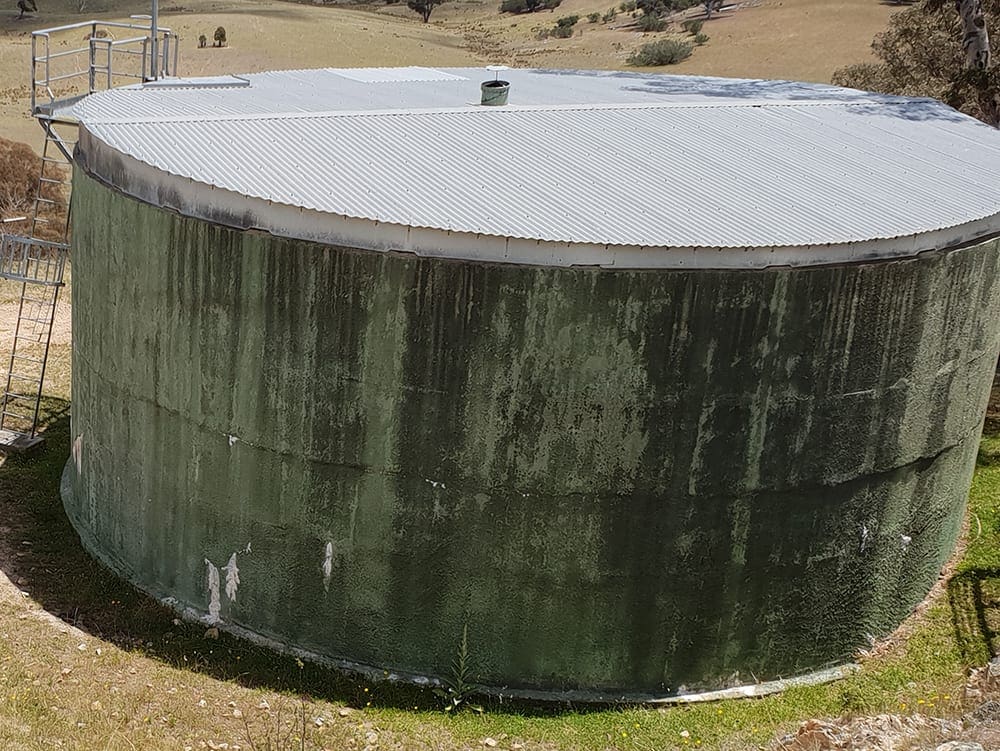 CSIRO Deep Space Tracking Station 320kl Water Tank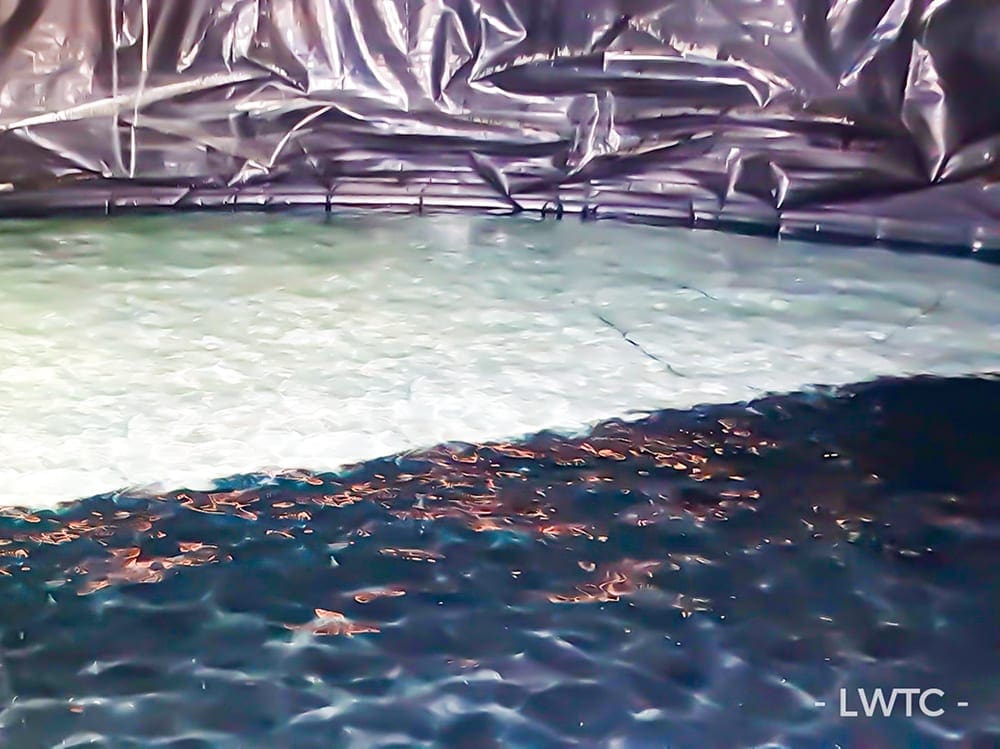 Calcium Build Up In Bore Fed Water Tank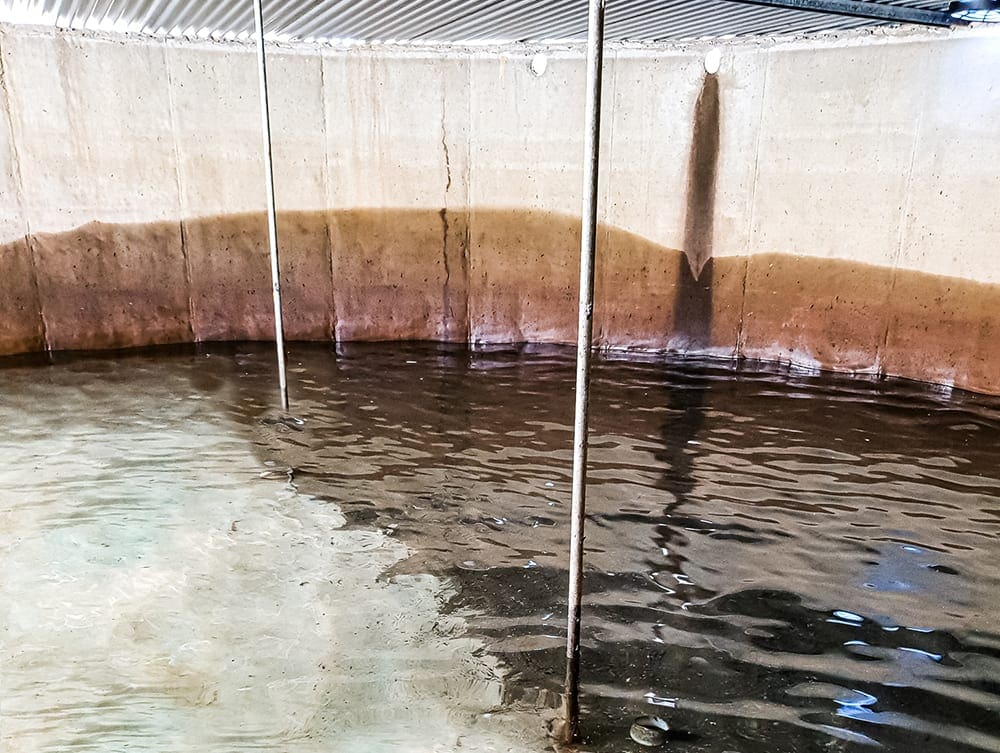 Half Cleaned Concrete Water Tank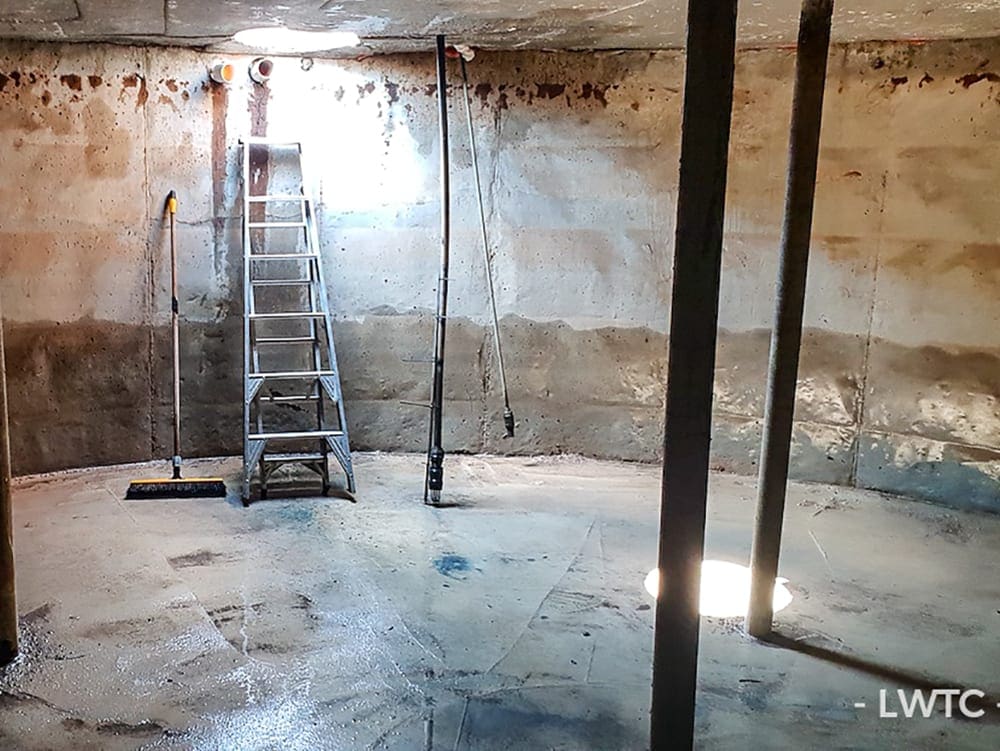 Cleaned & Drained 100kl Concrete Water Tank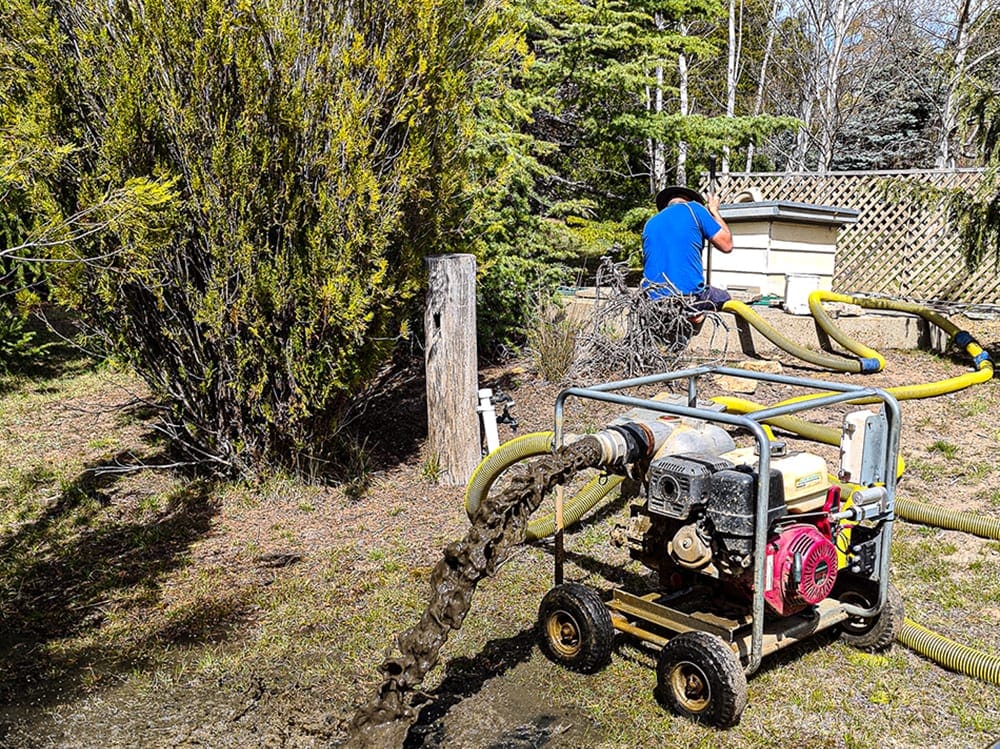 Dirty Water – Below Ground Water Tank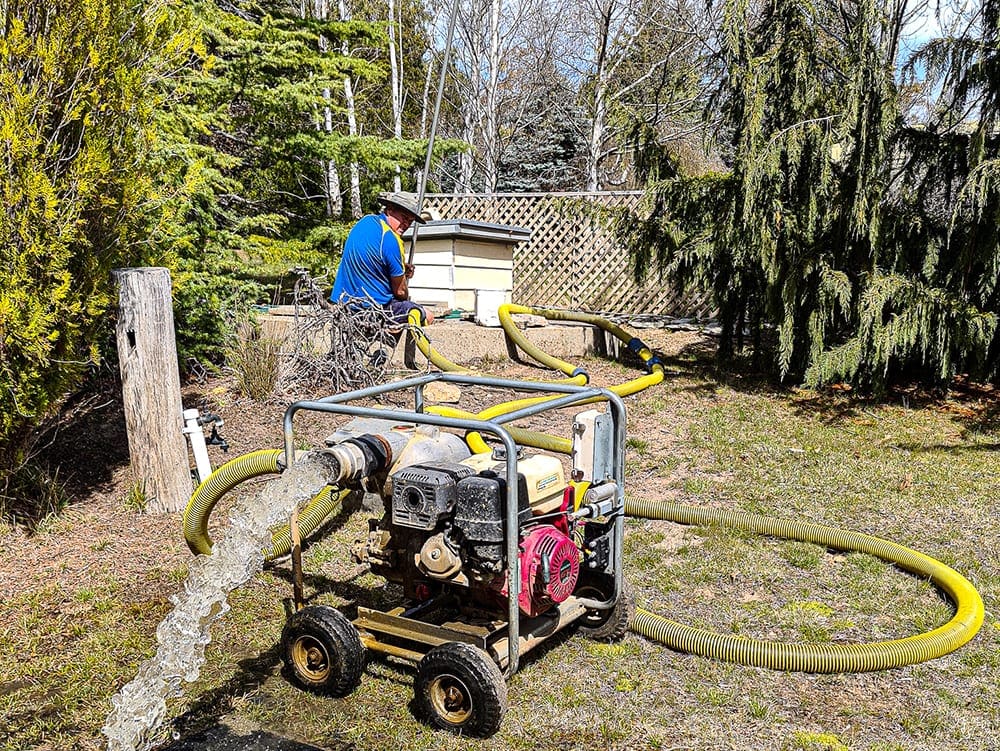 Clean Water – Below Ground Water Tank