Water Tank Cleaning
Are you drinking water polluted by sediment?
Commercial & Domestic Tanks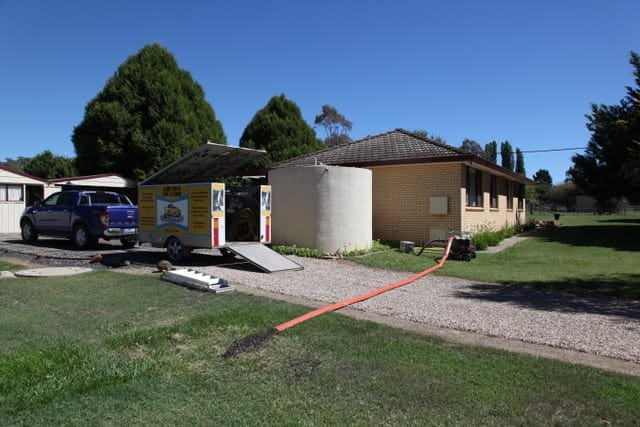 We clean tanks ranging in size from 1000 litre to 1 mega litre using a range of vacuum heads dependent on the job requirement, to give you the best possible result, with the least amount of water usage.

We use an underwater camera and monitor, as well as remote start/stop and full throttle control on our pumps, to ensure a complete and efficient clean, with minimal water loss.  There is no need to empty your tank as I actually need water in there to do the job.  You can generally expect to lose 1 to 1½ feet of water depending on how dirty your tank is.  This water is vacuumed out to waste in your paddock.

Our aim is to clean your tank with minimal disturbance and water loss.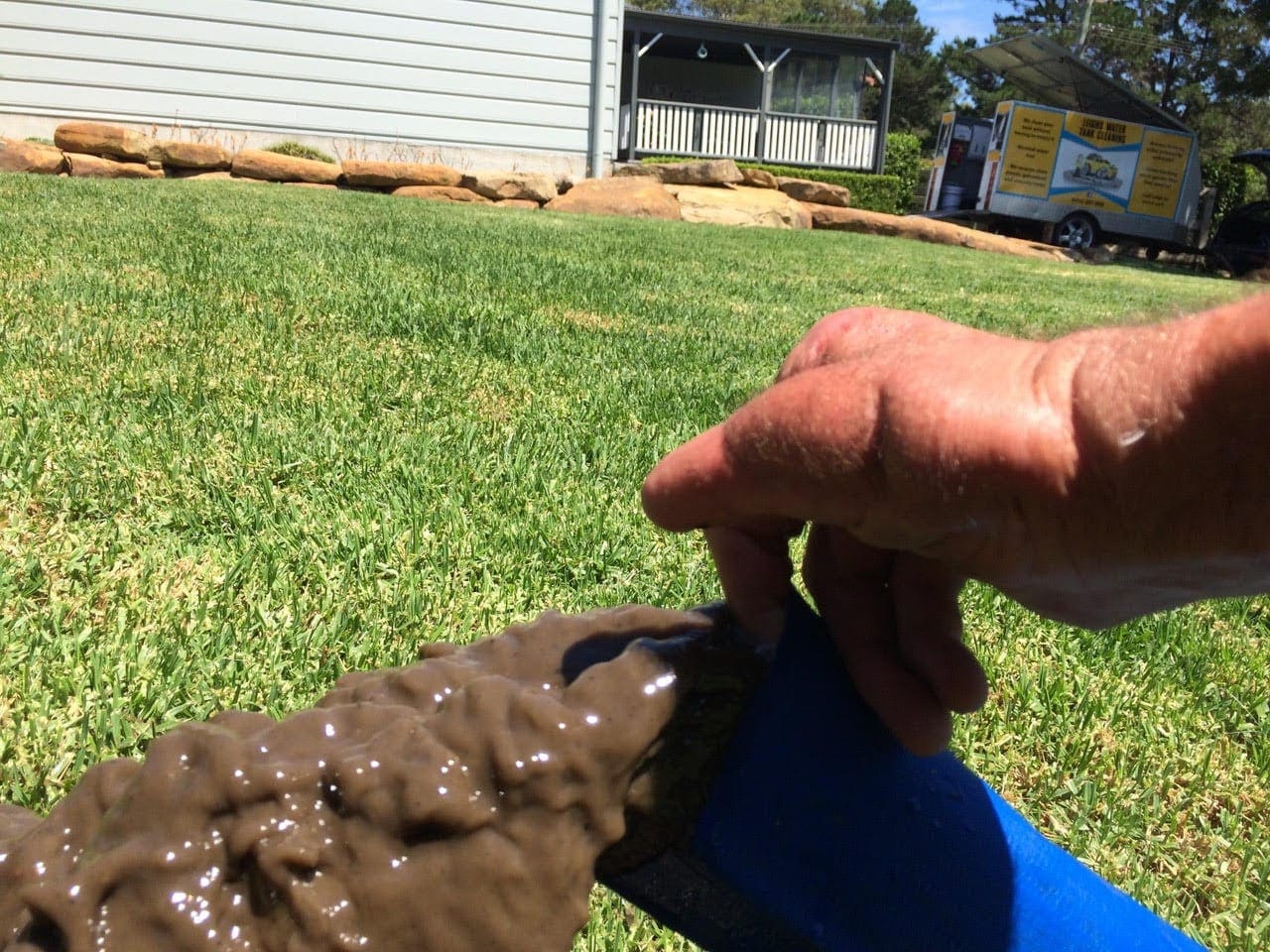 Dirty water being vacuumed from a tank.
Water after the tank has been cleaned.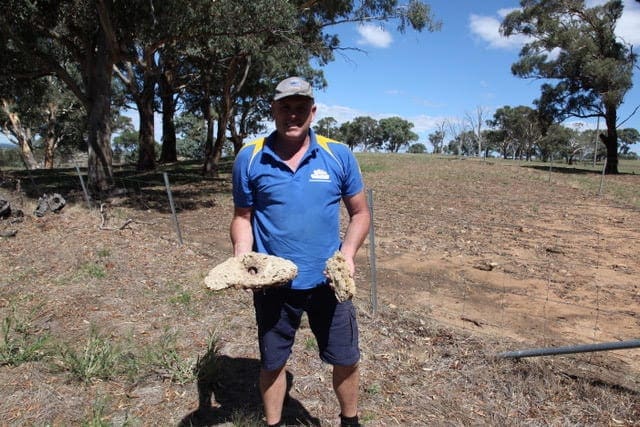 Deposit build up in a tank fed from a bore that is high in calcium in the Yass area.