Installation of Liner in Concrete Water Tank
Location: Cullerin, NSW
The requirement for this job was to install a liner in a very old, square, in-ground water tank that had been hand dug out and poured in 6-inch sections at a time, by the owner's father.
We weren't the only company contacted about fitting a liner in this water tank, but we were the only one that instilled the faith of the owner in our ability to successfully undertake and complete the job.
Once the tank was completely empty and the root systems removed, we could see exactly what we were dealing with, and it was then that we could tell that the structural integrity of 2 of the tank walls had been compromised by a large horizontal separation with a vertical crack below that the ground had started to force inwards.
Not being one to ever be beaten by a challenge, Leigh put his problem-solving cap on and suggested reinforcing the walls by installing bracing to the inside of the tank walls. The owners were happy to run with Leigh's suggestion and once the bracing was in place, we were able to continue as normal with the installation of the liner.  Everything else went to plan and at the end of the day we had another very happy customer.
We also had a little helper for the day, the cute little Jasper.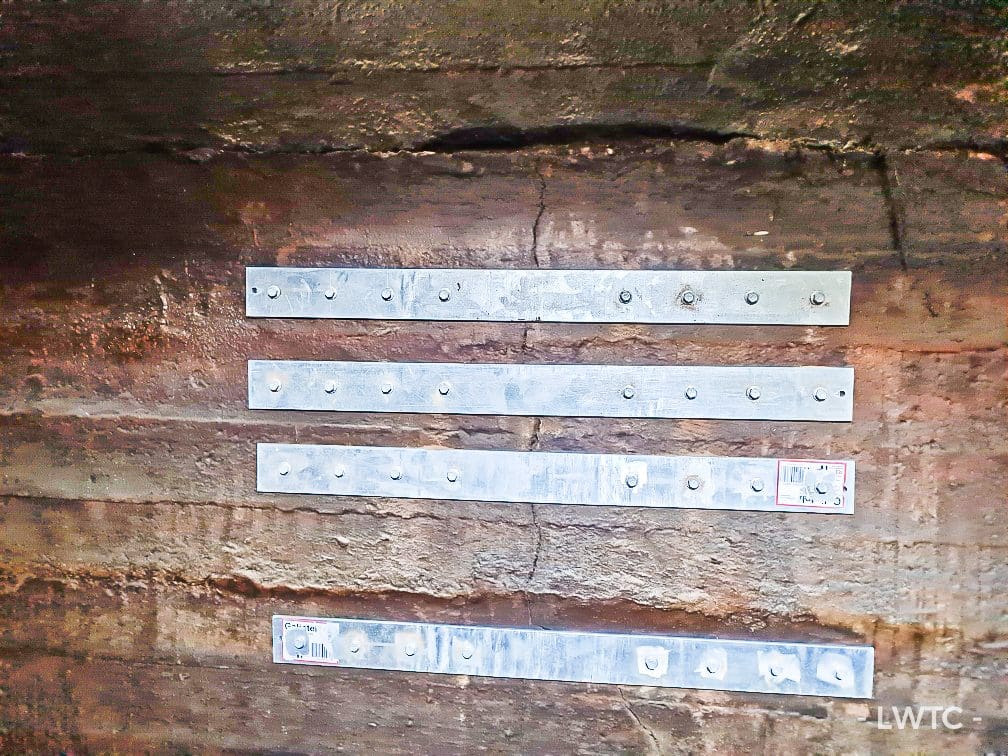 Contact Us Today!
Based in NSW, servicing the corridor between The Hawkesbury and The Snowy Mountains, including the ACT